Today's labour market is a tough and nasty place especially for staffing professionals. Due to the low unemployment rates and demographical curve companies and recruiters have to face the reality of the passive talent market. This state of the market puts a burden on the head of every talent sourcer, recruiter or HR professional who needs to use the latest outbound recruitment techniques on LinkedIn, Facebook, Twitter, Instagram, Google, Github, Dribbble, job boards databases or elsewhere in the online matrix.
Recruitment Engineering is a complex online training in talent sourcing. José's main mantra is "Get practical!" and that is the main feature of this digital training. All the techniques are covered hands-on with the real-world examples in a live environment.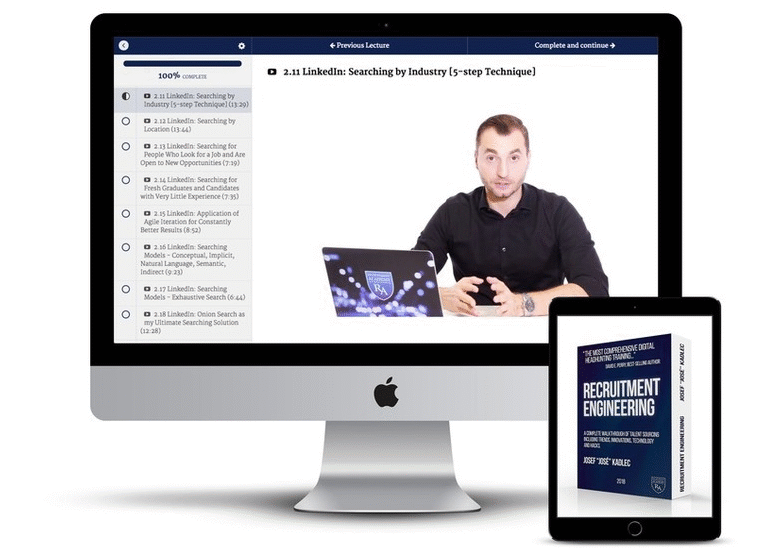 increase the efficiency of your sourcing & recruitment activities,
massively boost the volume of reachable candidates and their response rate,
learn to significantly cut costs on hiring of new employees,
adapt new technical procedures into your daily hiring routine,
and simply create a better competitive advantage in today's recruitment,
then you should avoid putting this into your recruitment arsenal only at your peril. Take a glimpse at what's inside.
Main topics covered?

Job Market Situation Turmoil: Never Get Romantic About How You Hire Your Employees

Candidate Searching and Targeting: Hunt Them Down Before Your Competition Does

Candidate Approaching: How to Approach Anybody and Get a Response Every Time

Video Sourcing: Skyrocket your Candidate Response Rate up to 100%

HR Marketing for Outbound Recruitment: Personal Branding as the Latest Business Tool

Live Sourcing Sessions: Let's Get Practical

The Future is Now: What's the Next Big Thing in HR Tech?

Recruitment & Sourcing Analytics: Measuring Your KPIs and Metrics

Telephone Headhunting: Secret Ways Top Headhunters Use the Phone for Success

Hack the World: Blackhat Talent Sourcing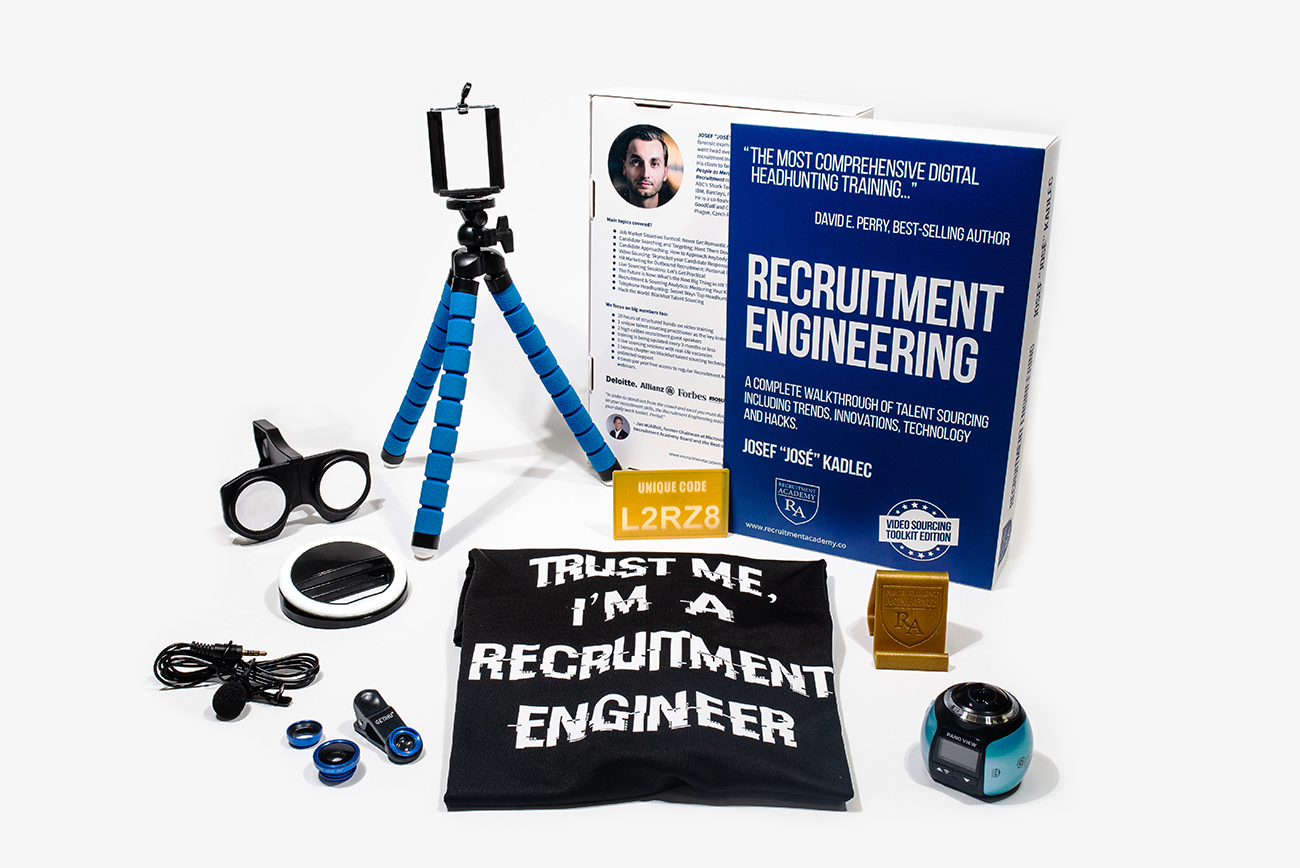 We focus on big numbers too:

20+ hours of structured hands-on video training

1 unique talent sourcing practitioner as the key instructor

2 high calibre recruitment guest speakers

training is being updated every 3 months or less

5 live sourcing sessions with real-life vacancies

1 bonus chapter on blackhat talent sourcing techniques

unlimited support

free access to Recruitment Academy Sourcing Lab live session webinars

online version or box version with a video-sourcing toolkit.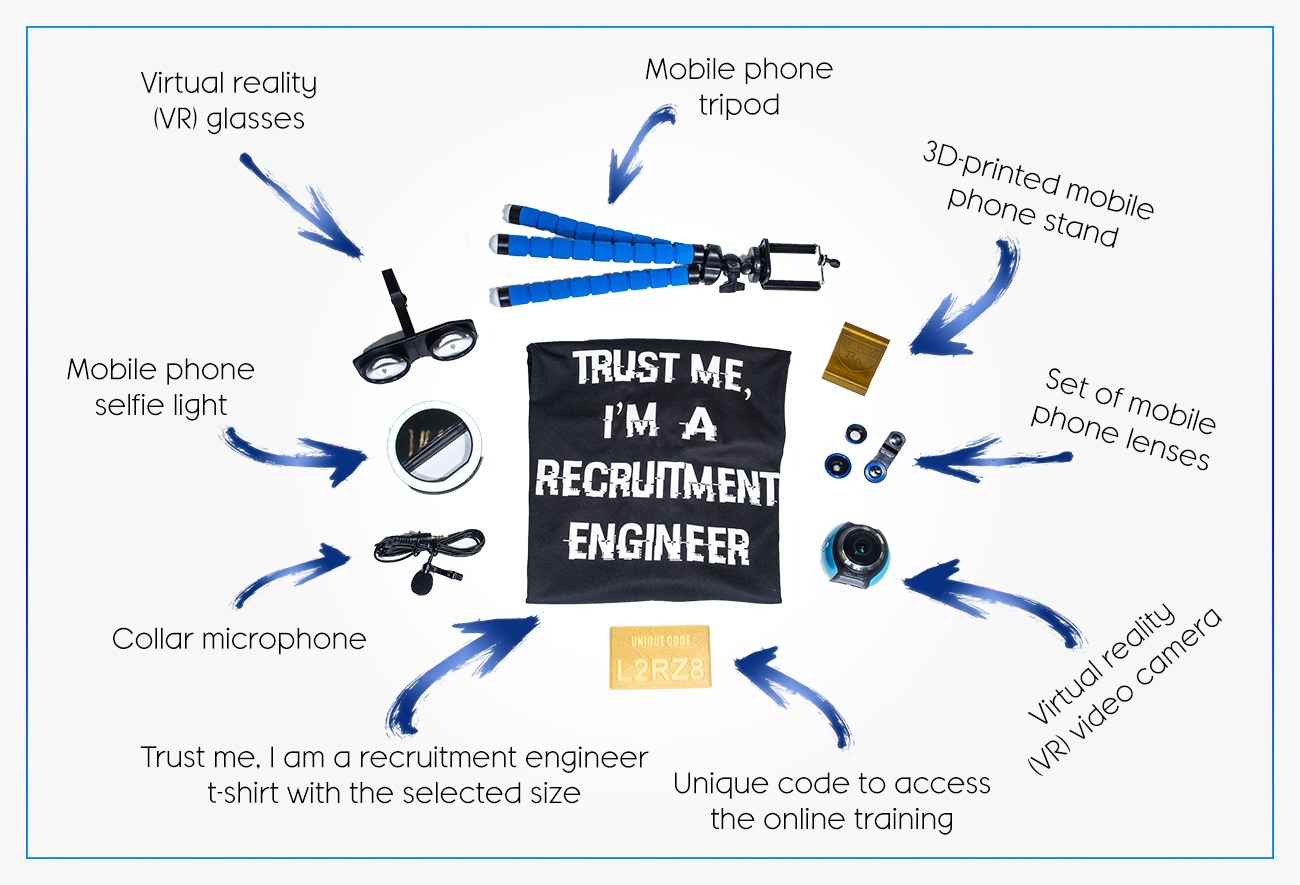 What is included in the Video Sourcing Toolkit Edition training box?
unique code to access the o

nline training (so you can give as a gift as well)

Trust me, I am a recruitment engineer t-shirt with the selected size

virtual reality (VR) video camera

virtual reality (VR) glasses

3D-printed mobile phone stand

collar microphone

set of mobile phone lens

mobile phone selfie light

mobile phone tripod

microfiber cloth for lens polishing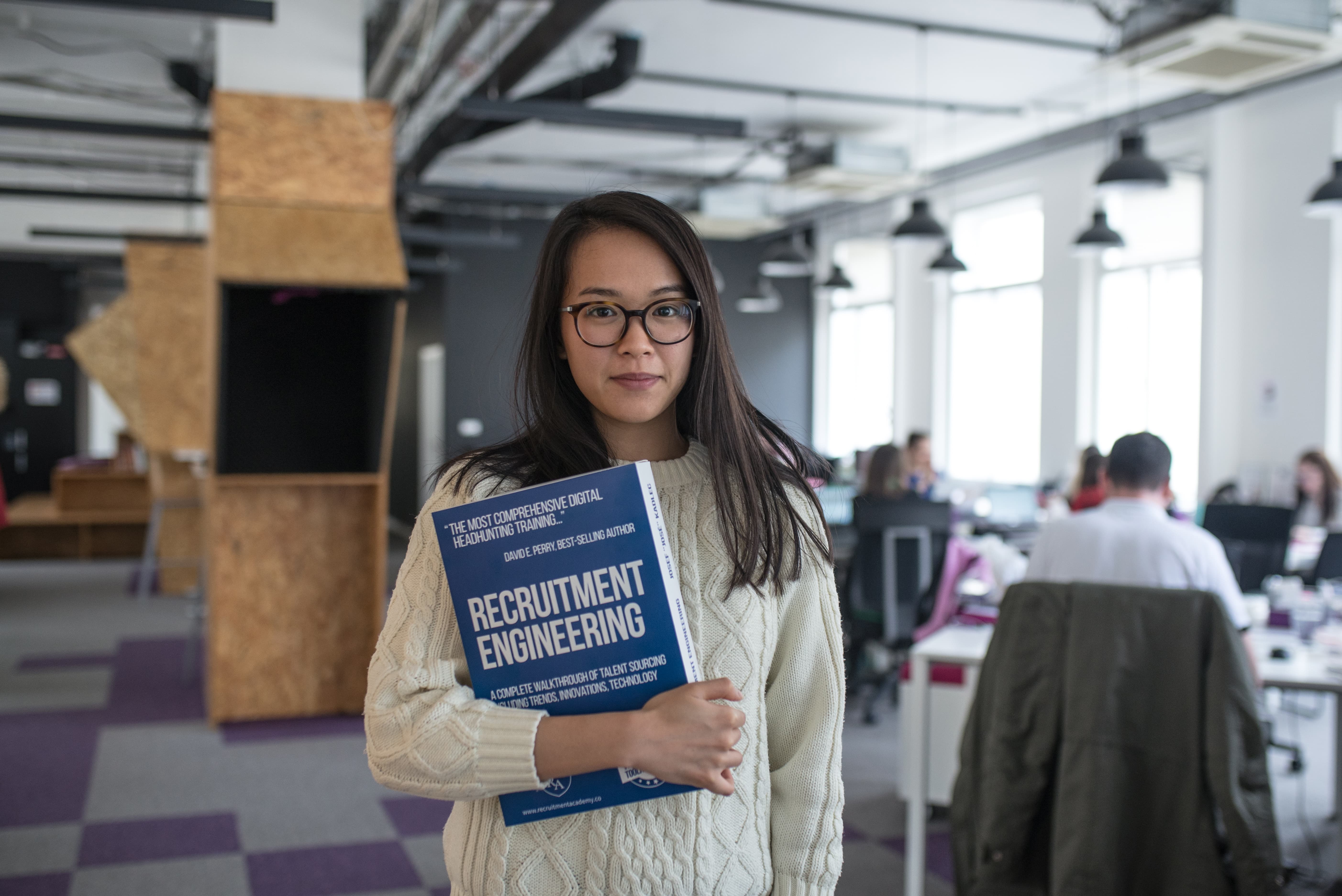 Not persuaded? Watch the free chapters of this training to get a taste for the added value in store for you.
Still not convinced?
See the rave of reviews by respected talent acquisition managers, CEOs and HR professionals and 100+ attendee reviews on José's LinkedIn profile!