Nowadays, MS Excel is (or should be) a long buried option of storing candidate data in recruitment. Applicant Tracking Systems (ATS) have been the driving force of modernizing recruitment technology and are constantly developing due to a changing market environment and latest business trends.
Datacruit is one of the companies whose mission it is to eliminate inefficient recruitment management tools and instead offer a smart, customisable, easy-to-use ATS solution. The Czech company was established in 2014 and is part of the GoodGroup platform alongside GoodCall and Recruitment Academy.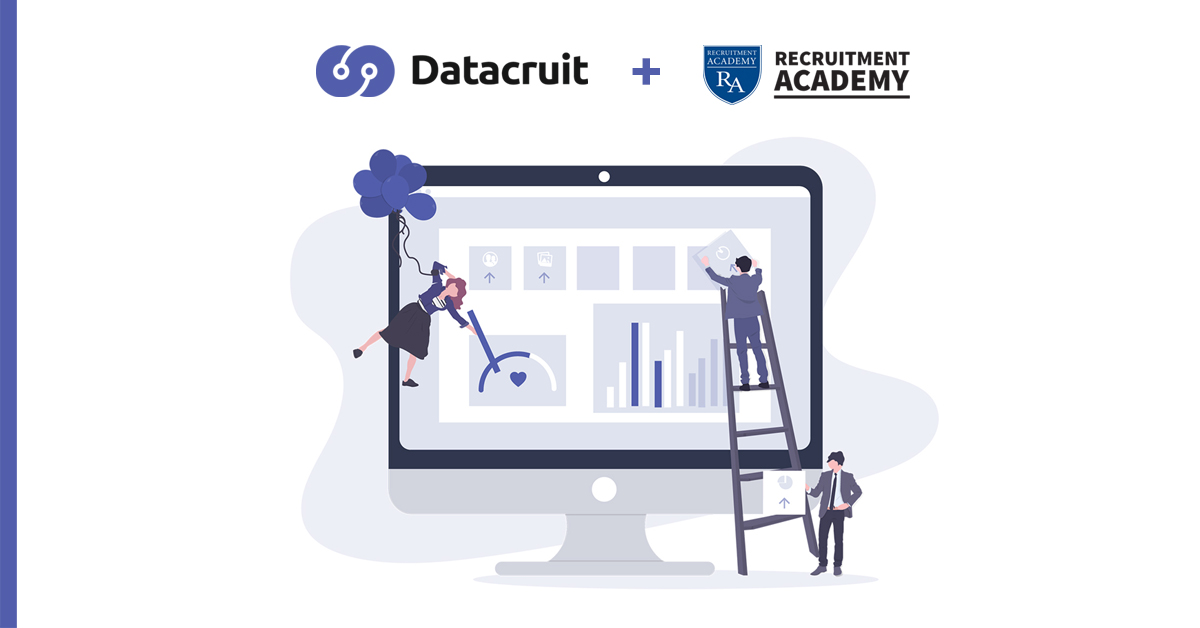 Datacruit was founded in order to set the direction of recruitment technology. Their aim is to increase the productivity of recruiters through modern technology and effectively connect employers with potential candidates. The company's CEO, Zdenek Bajer, has been dedicated to recruitment technology since 2005. His senior development team and the management team play the key role in Datacruit success as they all have been in this industry for many years. Besides, thanks to operating next to two recruitment-specialized sister companies, they are able to stay ahead of the market and have unlimited access to the recruiters' perspective and needs.
Upskilling recruiters through ATS
In the near future, Datacruit plans to implement a whole new feature into their ATS that will once again revolutionize the potential of recruitment technology. In cooperation with Recruitment Academy, the Datacruit ATS will introduce customised learning modules consisted of trainings in fields that are directly related to HR and recruitment, such as talent sourcing. The new feature is Datacruit's way of tackling the trend of on-demand learning.
The future of Datacruit ATS in Zdeněk Bajer's own words:
"The main goal of integrating the new module is "continuous learning". Within this new module we plan to significantly improve working with the user base. In the initial phase of working with a new client, intensive cooperation and dedication are the main focus, however, users change with time, just like the recruitment platform that we constantly improve. We want to accomplish that all the users know the full potential of the platform and are able to use it effectively. For this reason we will regularly inform the user about news directly in the app, we will create video tutorials and content that the users will be able to watch or read anytime on the platform and thus become more effective and productive in everyday work. This way we will also help our clients during onboarding of new employees.
An inseparable part of the vision is to offer our clients and users a chance to educate themselves in other areas that are directly related to recruitment and HR in general. That's why we are planning an integration with Recruitment Academy to enable our clients access to trainings online. This way we can (A) individually help recruiters to improve and educate themselves in specific techniques and skills or (B) build a fully customized Academy for our clients that will specifically answer to their needs.
Continuous and on demand learning is one of the modern trends and this is how we plan to approach it."
Although recruitment plays a critical role in every company the established recruitment models are often obsolete and nowadays recruiters need to look for new and modern ways how to find, attract, engage and convert candidates. Today's recruiter must be a marketer, sales person, career coach and technically skilled all in one. Datacruit's ultimate goal is to help recruiters improve productivity across the whole organisation by reducing hiring headaches and recruitment challenges. Let's see what the future brings.