Whether you are a sourcer or a recruiter, every view on your job post matters. The more views you have, the closer you can get to the person you are looking for. I am not here to show you a guaranteed method of boosting your post views on LinkedIn. Rather I would like to share some insights on what works for me.
First of all, let's talk about the LinkedIn environment. If you are looking for free visibility, LinkedIn is the place. The majority of your audience are people who you do not know personally. This means that liking and sharing on LinkedIn works a bit different from Facebook. People who you don't know are not shy to give you a like if they enjoy your content. They are not afraid of being judged by people in their network because they do not care that much about their "image". Indeed, it is a very generous environment. The more people you have in your connections, the more people will see you posting. However there is a certain point when it does not matter that much. I have around 10 000 connections now, and I have been getting similar views for posts as when I had only 2 000. This shows that content matters. The more effort and creativity you put in, the more traffic it will bring.

LinkedIn is also unique if we look at the activity schedule of its users. LinkedIn is a professional network. People still talk about their jobs here, although it might seem like it is turning into facebook with more and more puppy videos. This simply means that you have to respect the working week. Not many people (apart from us) use LinkedIn on weekends. A lot of people agree that the best time to post is either before standard working hours, let's say at 8 - 9 am, or after that, from 4 - 5 pm. LinkedIn, in that sense, works similarly to newspapers. This would obviously depend on who you want to target with your posts, as different jobs have different work schedules. So keep that in mind.

Now, let's get to the examples. First of all, I will show you a couple of my generated visual posts. You do not need to bother your graphic designer to do these.


Let's call this one the fake news generator. It is simple. You can find a newspaper version of this and add whatever description you want.



This one is a Spotify playlist I created on my account. You can add whatever song names you want, as Spotify contains a lot of them. You can also find a song with the candidates name and send it to his message bot. It really depends on you.




Here I generated a fake Google search that transforms the "did you mean" sentence.




This is a Tinder match generator. You can add some text commenting the match and the logo of the company. You can also send it to candidates and use their photo. I recommend using it carefully though, not all people are open to this kind of approach.


I also recommend doing some video posts. We did a Christmas theme song where our whole team asked for CV's in a "All I want for Christmas" modified song. As you can see we had over 7 000 views and 105 likes which resulted in some nice CV's actually.



A visual is great, but sometimes pure text for is just enough. I did a recruiting poem without any visual, and it was very successful.




This one is the most successful post and poem I actually posted - hitting over 170 likes and 50 000 views. Some people wrote their poems after this one and were sending their CV's attached.

The main point of this article is to show that the creative effort you put into your post pays off. Candidates are flooded with job descriptions and purely informative posts so everything you do differently is a plus.

Happy posting!
Links to generators: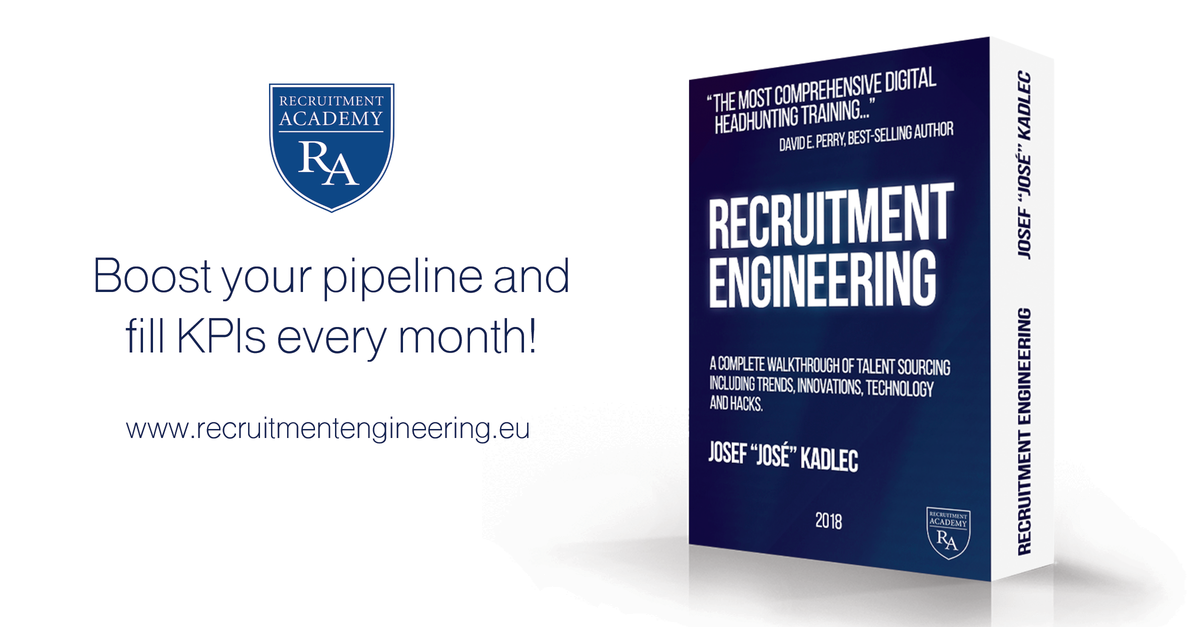 See more at: www.recruitmentengineering.eu